The Legwarmers: The Ultimate 80's Tribute Band
Presented by Generations 102.3
Friday, January 17th
Generations has your chance to score tickets to see The Legwarmers! Enter to win below!
Enter to win Legwarmers Tickets 2020
---
About The Legwarmers:
Remember the Eighties? Sure, we all do…but the Legwarmers don't just remember the Eighties – they relive them. It all started back in May 2001 when Gordon Gartrell and Cru Jones had just seen yet another cover band butcher the decade that they loved, so they decided to do something about it. They assembled a group and vowed to give the world's most hedonistic decade the tribute it deserved. Joined by Chet Reno, Lavaar Huxtable, Roxanne Rio, Capt. Morgan Pondo and Clarence McFly, they locked themselves in the basement with a shoebox-full of dusty 45's and an endless supply of Tab. One year later, the Legwarmers emerged.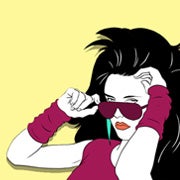 Doors: 8:00 PM

Show: 9:00 PM

Price: $18 Advance

$20 Day of Show