THE LEGWARMERS: THE ULTIMATE 80'S TRIBUTE BAND!!!
PRESENTED BY GENERATIONS 102.3
FRI, AUG 27, 2021
Remember the Eighties? Sure, we all do…but the Legwarmers don't just remember the Eighties – they relive them. With more moves than a Rubik's Cube, the Legwarmers take the stage like it's prom night in a John Hughes movie, a very special episode of "Square Pegs" and the Monsters of Rock Tour – all at once. So remember: this ain't no half-assed cover band, this ain't no disco, this ain't no fooling around – it's the Legwarmers, the Ultimate 80s Tribute Band.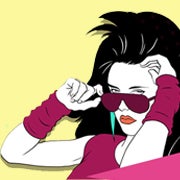 DOORS:  8:00PM

SHOW:  9:00 PM

PRICE:  $20 – Advance/ $22 – Day of Show